THE ADVANTAGES OF GOING TO A SPORTS CAMP ABROAD WITH BK TURISMO
The happiness and development of children is very important for both parents and trainers. You'll probably agree with us that there's nothing better than a wide smile on the face of an athlete who climbs higher and higher up the skill levels, scores more and more goals, swims the crawl more and more efficiently, plays the service ace more and more often, jumps higher and higher, or puts the opponent on the mat more easily 😊 Self-improvement is a reason for pride and a great investment in a professional sports future. This is possible thanks to going on sports camps, especially those abroad which open the mind to up to now unknown approach and sporting world and strongly integrate the teams.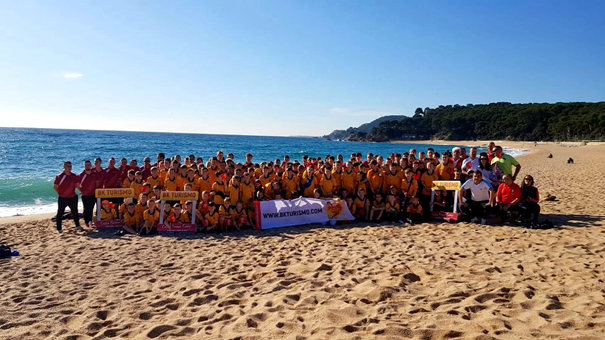 TIME - SAVING
Organizing a sports camp on your own is very time-consuming, requiring hours of searching for the best offers where the value for money will be satisfactory for everyone. Transport, accommodation, training conditions, attractive surroundings in terms of leisure and recreation which'll help athletes to regenerate after physical activity are only the main pillars of camp organization which consists of many tiny parts. They have to be dealt with separately, and in addition, the deadlines and payments have to be kept in mind. Checking all aspects in every way "after hours" is long and often stressful. By deciding to go on a trip with BK Turismo you save many lost hours spent in front of the computer. The only thing you have to do is to choose any date you want to go at, and we are ready to work out the details and plan your stay as you dream 😊 Then all you have to do is lay down comfortably in an armchair, close your eyes and imagine the palm trees, the sun and the joy of the children in training.
MONEY - SAVING
As a sports travel agency we are able to negotiate much better rates so the camp with us will come out cheaper than if you were to organize it yourself. Do you want to go in a smaller group, for example only 20 people? There are no such small coaches? No problem! In such a situation, we'll connect you with another team in one bus while the price remains the same. During the football league period we offer you a trip to the FC Barcelona match. This involves not only a ticket to the stadium but also transport, parking and packed lunch instead of lunch or dinner (after all, we'll not let you go hungry 😊). Organizing such a trip to the match on your own would cost you much more, not to mention that it's unfortunately impossible to buy many tickets at once for all participants on the official website because the system blocks such movements. Buying tickets in installments for smaller groups will place you randomly away from each other over the entire stadium and, with transport, parking and food included, you'll pay much more than when you are with us at the camp.
SAFETY
We are currently the largest company in Poland organizing sports camps in Spain. We have many years of experience, stable financial situation, and what is more, we are fluent in Spanish, Portuguese and English so we can easily solve any unexpected problems. Our company BK Turismo is entered into the register of tour operators and tourism agents and has a certificate that confirms giving the travel insurance guarantee and compliance with the requirements of the Act of 24 November 2017 on tourist events and related tourist services.
What is more, each camp participant is covered by full Accident Insurance and Emergency Medical Assistance. Accident Insurance is protection against events that can cause bodily harm, health disorder, permanent damage to health and death of the insured. The scope of this protection is very flexible and depends on the contract. Accident Insurance operates in the country as well as abroad but it concerns accidents and not the costs of treatment or hospital stay abroad, therefore we also cover participants with Emergency Medical Assistance which is the most important element of the tourist policy and guarantees reimbursement of treatment costs up to a certain amount. The participants of the trip have guaranteed medical care by us day and night in their place of stay. In addition, all participants are assisted by our Polish residents (in hotels and during trainings) who are available 24 hours a day during every sports camp, so you can feel completely safe and secure with us 😊
PROFESSIONALISM
Our offers of sports camps abroad are the result of hard work, their constant improvement and negotiation of conditions, all for your comfort and satisfaction 😊 We are professionals, we don't choose anything fast and anyhow, so you can be sure that we do our best to make your trip perfect in every aspect. Our contractors are reliable and trusted transport companies, hotels and sports facilities. We have built stable and long-term relationships abroad which provide us with a flexible travel package, individually tailored to each sports club, so that it comes back to Poland with a luggage of incredible experiences. In case of any unexpected situations before departure or already on the spot, we meet the challenge and solve any problems as they arise, modify your plan if necessary or for example, arrange a replacement for a bus that unexpectedly broke down. We definitely focus on quality and your complete satisfaction!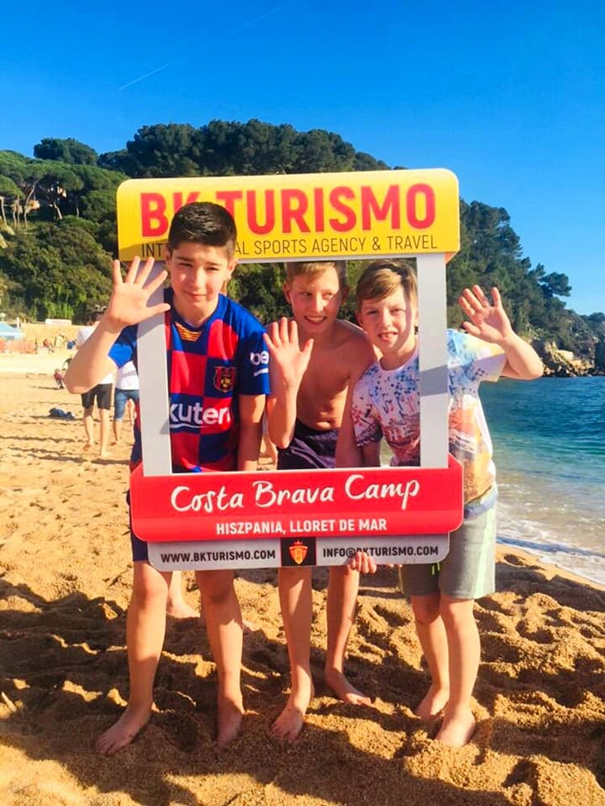 THE BEST SPORTS CONDITIONS
We are open and prepared for all sports, such as football, basketball, volleyball, handball, tennis, hockey, athletics, martial arts, swimming or acrobatics. We provide football players with a modern complex of 14 football pitches with natural grass of which we are an exclusive representative for whole Poland. It consists of 11 top quality full-size pitches (also adapted to 6v6 and 9v9) and 3 F-7 pitches. It's a unique and the only such sports facility where every year over 1 000 teams from all over the world appear. The uniqueness of the place and excellent environmental conditions make it a perfect place to play football 12 months a year. The great location on the Costa Brava and only 30 minutes to Barcelona make this place perfect for any sporting event with a capacity of 5 000 people.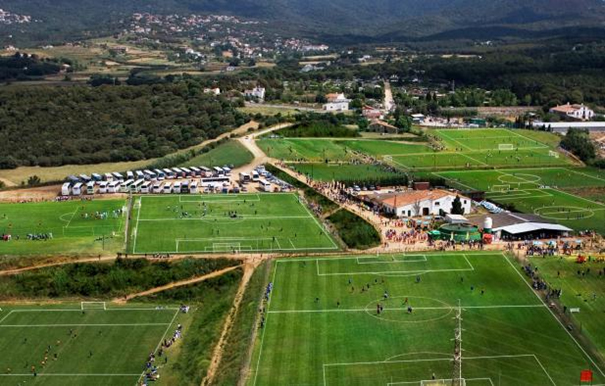 For other sports we offer a sports center located near Lloret de Mar, not far from the accommodation. Its multifunctionality allows us to organize trainings for such sports as acrobatics, martial arts, volleyball, basketball, handball, hockey or tennis. There's also an Olympic-size swimming pool in the area available for our camp participants. The facility is used by sports clubs, schools with sports profiles and various associations conducting trainings and playing matches in indoor sports. The sports center is considered to be the most modern and innovative in the region. The 40 000 m2 of the building has 4 floors, including an underground garage with 360 parking spaces.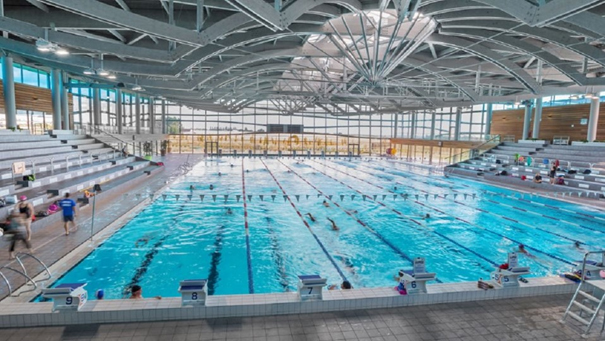 UNIQUENESS
A sports camp abroad will certainly be a nice change for athletes who are used to travelling in Poland, often non-stop to the same places where there's nothing surprising for them. Such a routine can lead to fatigue and even worse results! In Spain and Italy with us you won't lack the best conditions for accommodation and training. There are also plenty of attractions waiting for you, such as excursions and trips to water parks but also those that'll be forever remembered by young athletes. We are talking about a match of the world-famous FC Barcelona, to which not only football players go 😊 It's an unforgettable experience that only a few can talk about but thanks to us it can change! We want you not only to develop your sports skills but also to make all children's and teenagers' dreams come true 😊
We hope that saving time and money and also safety, professionalism, the best sports conditions and the uniqueness of our camps will make us see you in Spain or Italy very soon! 😊