EXAMPLARY FOOTBALLERS' DAY
AT A SPORTS CAMP IN LLORET DE MAR IN SPAIN
The decision of going to a sports camp with BK Turismo to Spain is influenced by many factors, so we'll be happy to show you an exemplary footballers' day in the beautiful city of Lloret de Mar. We hope that this'll show you that your camp expectations match our proposal for a football camp. We know very well the needs of sports clubs and on the basis of this knowledge we prepare the plan of our sports camp.
IN THE MORNING
• Breakfast in the hotel restaurant in the form of a Swedish buffet so that every camp participant will find something suitable.
• Each sports club can arrange its own morning warm-up and stretching for example on Fenals beach, located near the hotel. It's a great place for the players for morning activities because it's a nice alternative to a typical place which is usually a football pitch. Some of them sometimes get carried away and can't resist jumping into the Mediterranean Sea, even in winter! 😊
• The trainingtakes place on a complex of football pitches with natural grass in the town Blanes, right next to Lloret de Mar. You go to the training by LUX class coach, the same one you drove from Poland. This allows you to leave your training equipment on the coach and you don't have to carry it with you every time. BK Turismo provides water for every sports club so you don't have to worry about going to the shop and carry it for such a large group of players. All the time during our camps, a team of BK Turismo is at your disposal, so in case of training, someone either goes with you by coach or waits on the pitch to make sure that you know which pitch to go to, where you can change and just that you don't feel lonely 😊 Your satisfaction and feeling of comfort is our priority! The training lasts 1.5 hours, after which you are taken back to your hotel.
IN THE AFTERNOON
• Lunch in the hotel restaurant also in the form of a Swedish buffet. You can find various delicacies, such as seafood, fish, marinated meat, desserts, fresh fruit and vegetables and local dishes.
• Free time • Each sports club organizes its free time during the day individually. There are many options for its arrangement. It can be a meeting of all participants in the hotel's conference room which is available and booked with our help at your request, where you can discuss camp matters, make some animation for children and teenagers, a competition, or show a movie by projector. You are only limited by your own imagination 😊 It can also be resting in the rooms after hard training but if you have the strength, it's a great idea to walk around Lloret de Mar. The town is not that big and the distances are not very long. If you want, someone from BK Turismo can take you for such a walk, so you can get to know the surroundings of the hotel. The examples of some interesting places to go to are: FENALS beach which we mentioned earlier, or wonderful botanical gardens JARDINS DE SANTA CLOTILDE located next to it. Going in the other direction you can also go to the second beach, the main one, located by the sea promenade in the city center (PLAYA DE LLORET DE MAR) or to the castle CASTELL D'EN PLAJA and the observation point with the most famous statue in the city - DONA MARINERA or simply get lost in the streets in the city center by the promenade where there are lots of shops (including the shop of beloved FC Barcelona! 😊), restaurants and other services.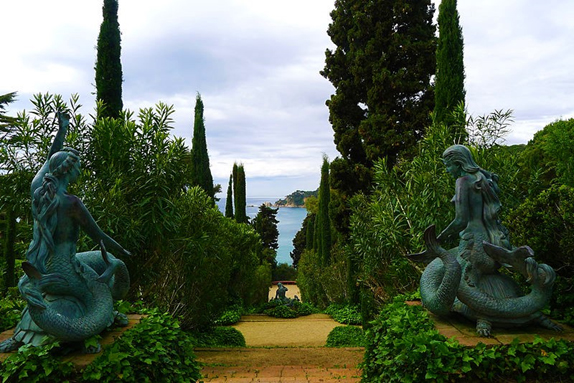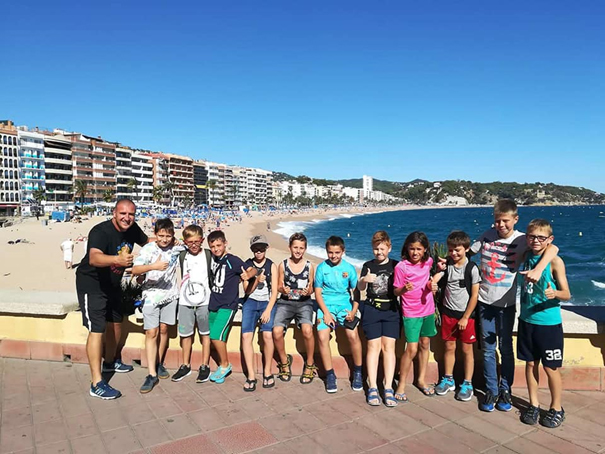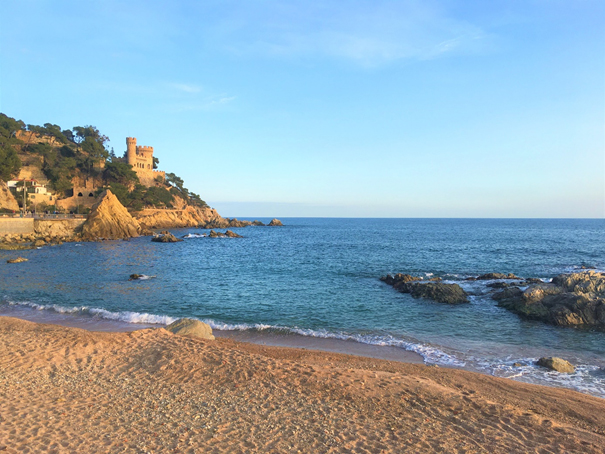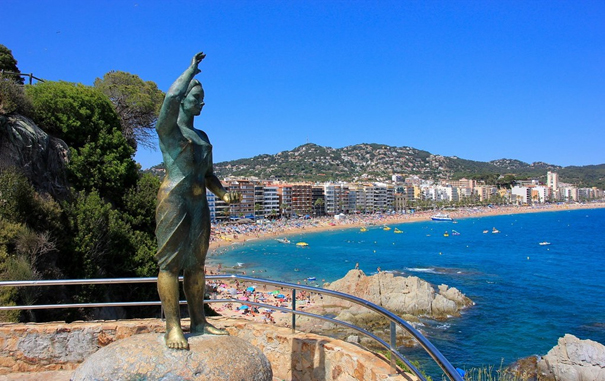 • Second training or sparring with the Spanish team. There's one sparring for each age group of the club, so if you come with a group of players from a few different age groups, you'll play the appropriate number of sparrings, for which we also provide water. This is a great opportunity to test the skills of the players in a different environment than Polish one. To the sparring you'll be either taken on foot or by coach, accompanied by a person from BK Turismo who'll cheer you on 😊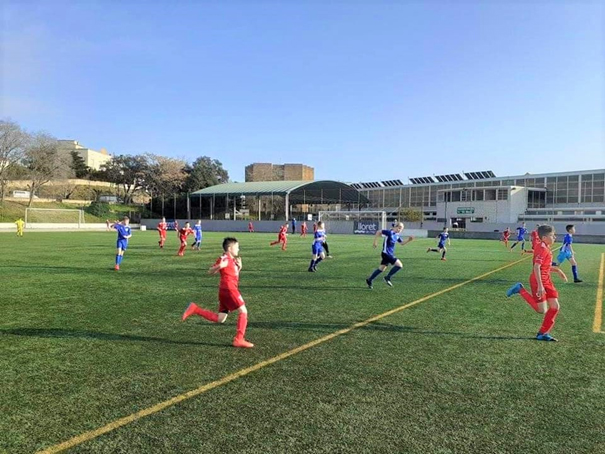 IN THE EVENING
• Dinner also as a Swedish buffet with various delicacies.
• Hotel animations for children and teenagers and also theme evenings for adults are our proposition for entertainment at the end of an eventful sporting day. These animations, during which camp participants from various clubs can get to know each other, are an interesting attraction because there are organized for example movie screenings or a disco where you can have fun until the loss of energy 😊
Remember, this plan is an example of a typical day in Lloret de Mar. We also guarantee you two trips: an all-day trip to Barcelona and a few hour one to the town of Tossa de Mar which is scheduled for a selected morning or afternoon instead of one training unit. What's more, during our winter edition there's also a possibility to go to FC Barcelona's match at the Camp Nou stadium and in the summer we organize trips to the water park Water World, full of attractions, which is located in Lloret de Mar. We hope that now you have already felt the amazing atmosphere of our sports camp in sunny Spain and you can see our hard work focused on your sporting development under the guidance of an experienced group of specialists from BK Turismo, which is the largest sports camp organizer in Poland 😊 We invite you to our https://www.facebook.com/pg/sportowebiuropodrozy to follow our news and we also encourage you to contact us. We hope to see you in Lloret de Mar soon! 😊